Regular price
Sale price
$86.50 USD
Unit price
per
Sale
Sold out
Experience tranquility, mental agility, and joy with our American Birdwatcher's Bundle. It's the ultimate way to appreciate the beauty of our feathered friends while challenging your mind—one piece at a time. 🎁 Makes a unique gift for nature lovers, birdwatchers, bird-feeding hobbyists, puzzle enthusiasts, individuals and families!  
Four items in this bundle include:
🧩 Delve into the enchanting realm of American birds with our Birding in the USA Jigsaw Puzzle. As you piece together the intricate plumage and unique characteristics of native species, you'll learn where in the U.S. to find your favorite feathered friends. 
🐦 Our Handcrafted Amish-Made Mini-Hopper Cedar Bird Feeder elevates your birding experience. Meticulously crafted by skilled Amish artisans, this cedar feeder is a functional feeding station and a work of art. Its durability ensures it stands the test of time and weather. Measures 8-1/2 x 6 x 7 inches.
🌻 Treat your feathered friends to a gourmet dining experience with Everyday Wild Bird Food (5 lb bag) customized for the birds in your zip code. This personalized bird food, tailored to the birds in your specific area, attracts a diverse range of avian visitors to your outdoor space.
💌 As an extra touch, we'll include a personalized letter with intriguing facts about the birds you can expect to see at your feeder this month. All this is packaged in eco-friendly, plastic-free materials. 
All products in this bundle are proudly made in the USA. 
View full details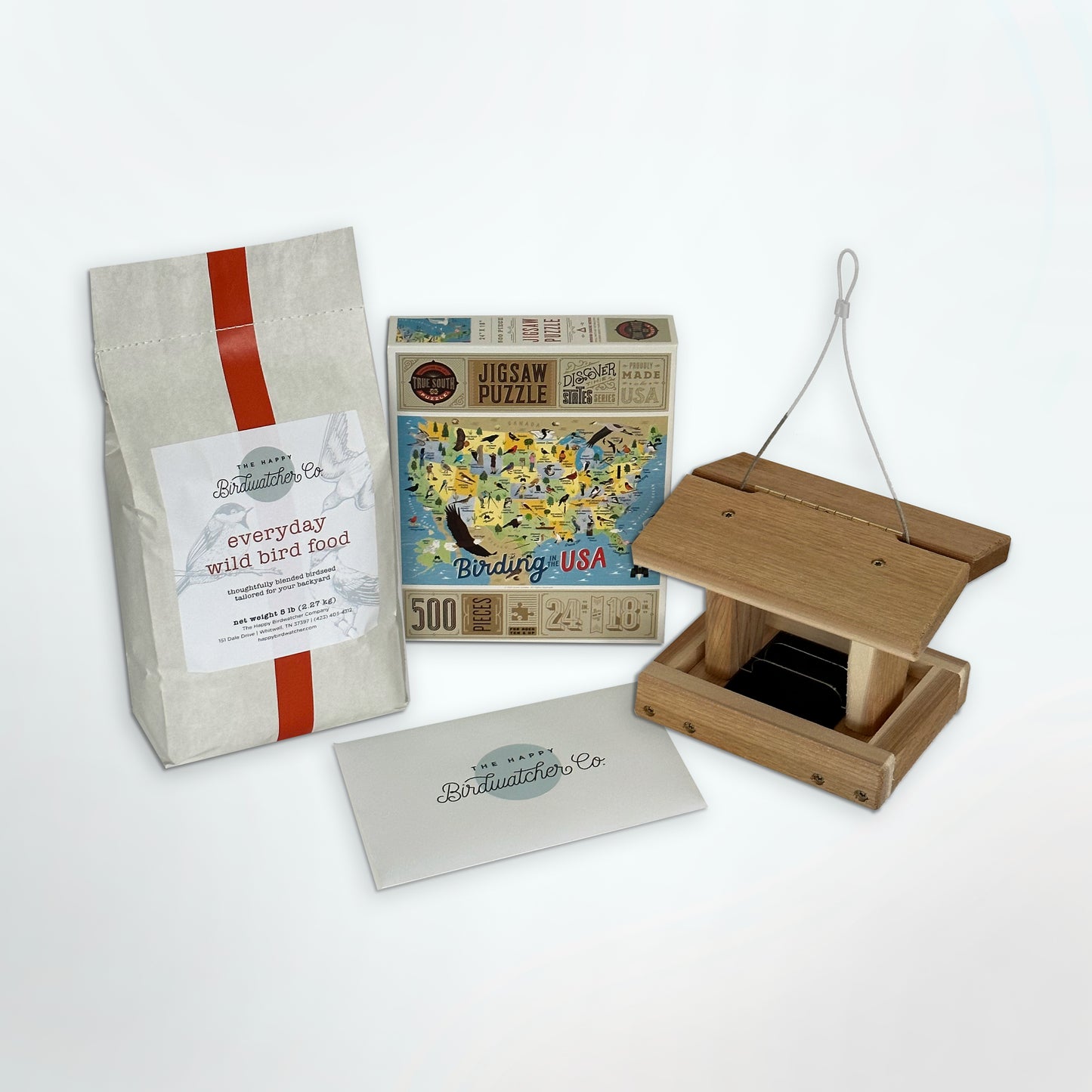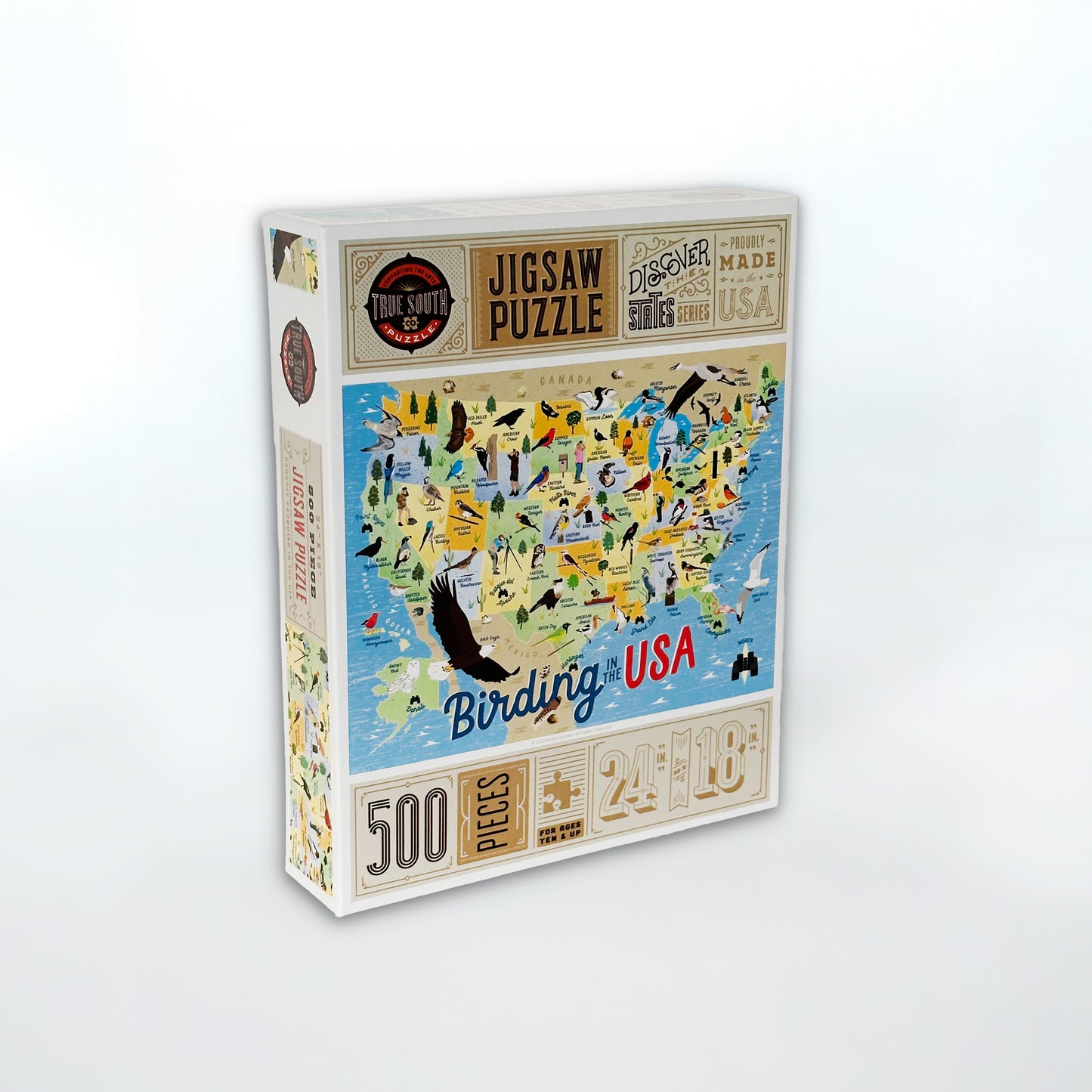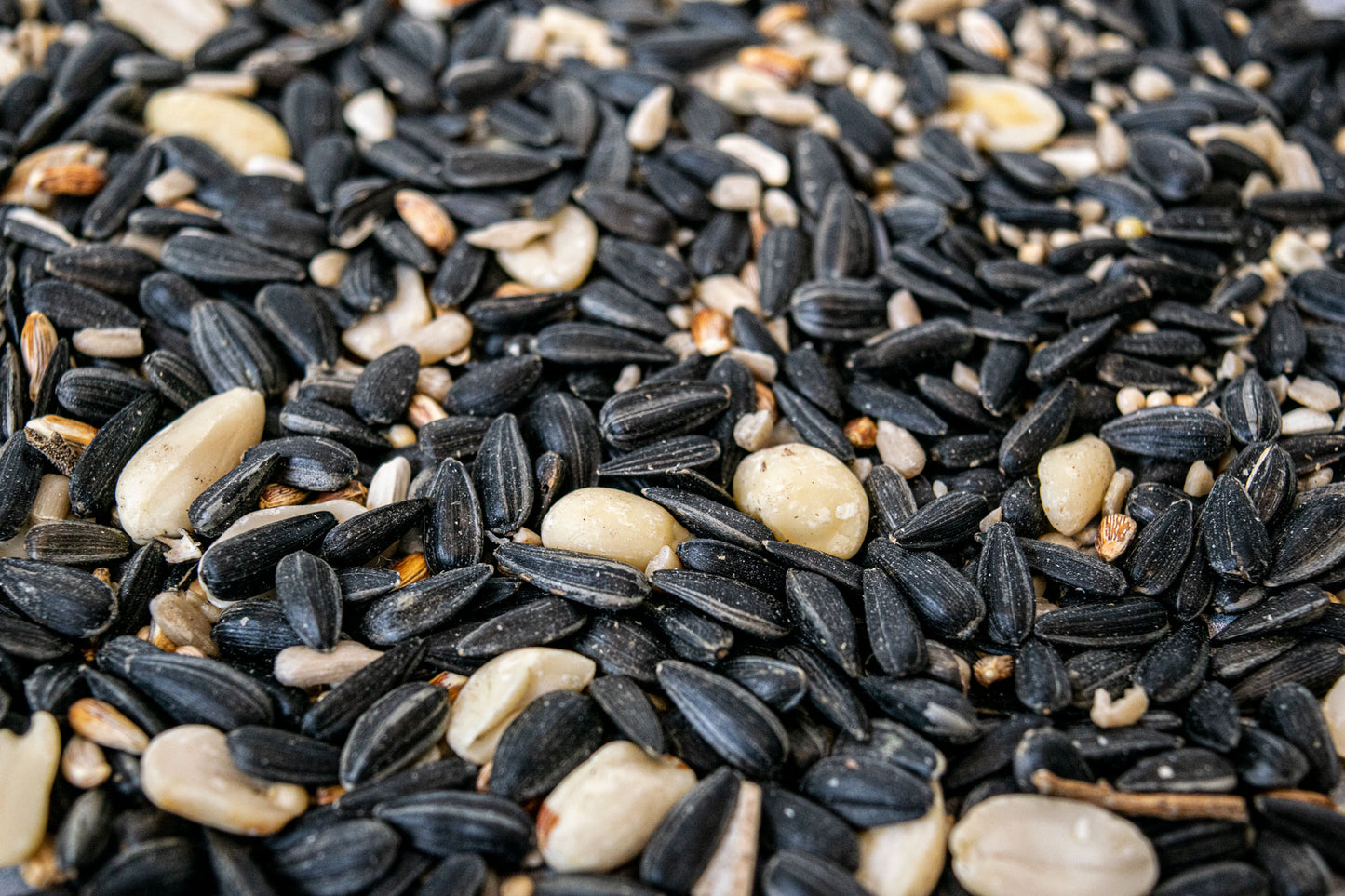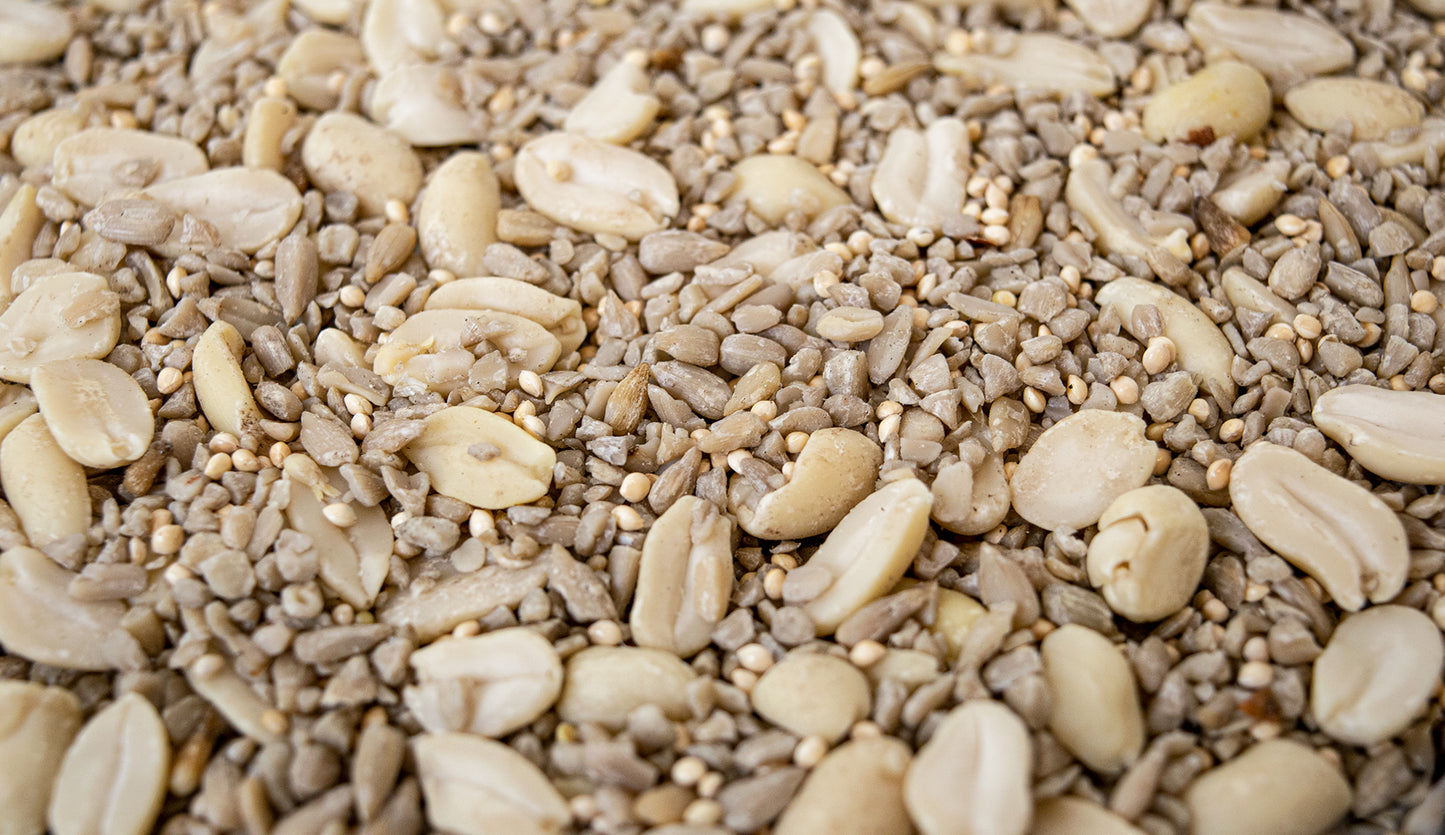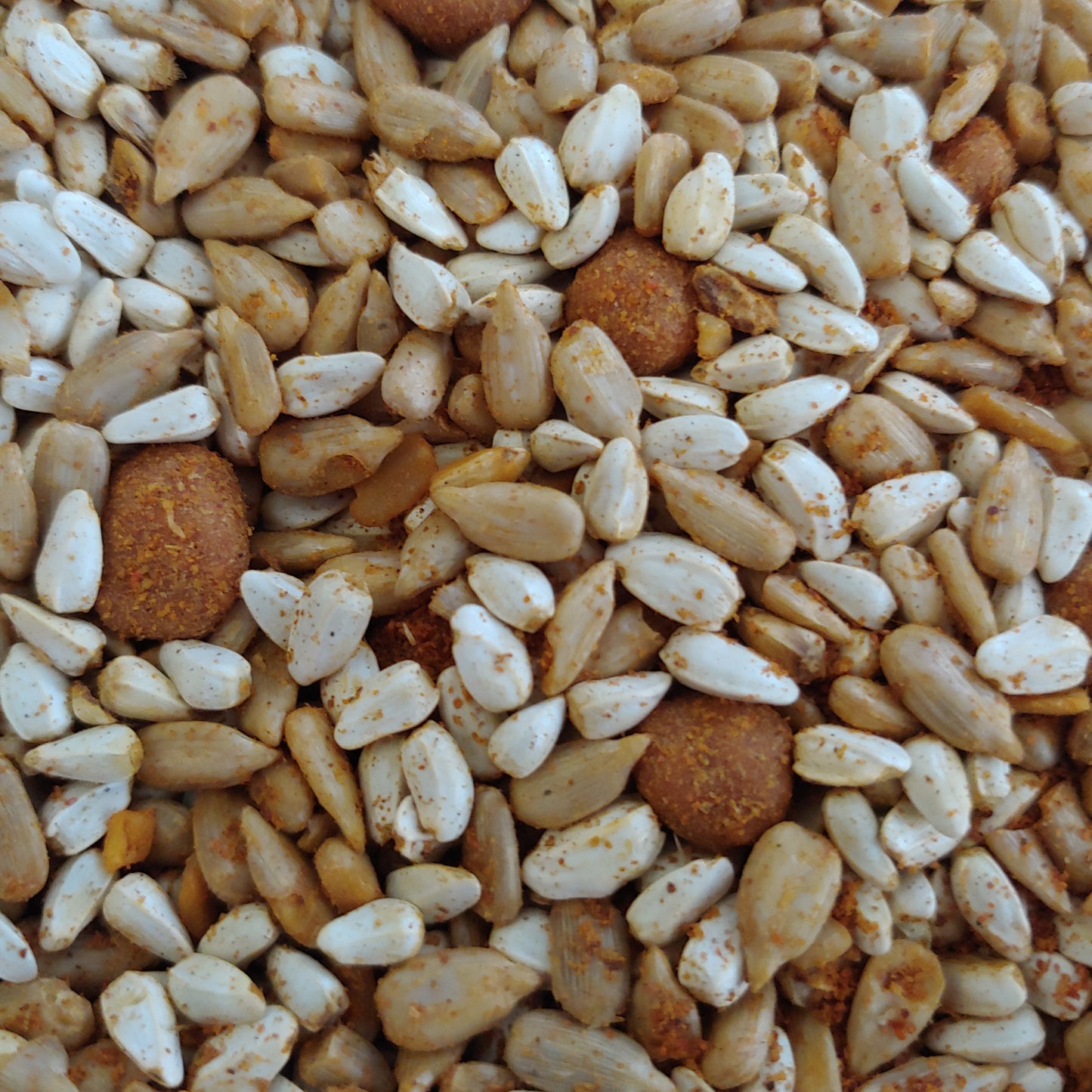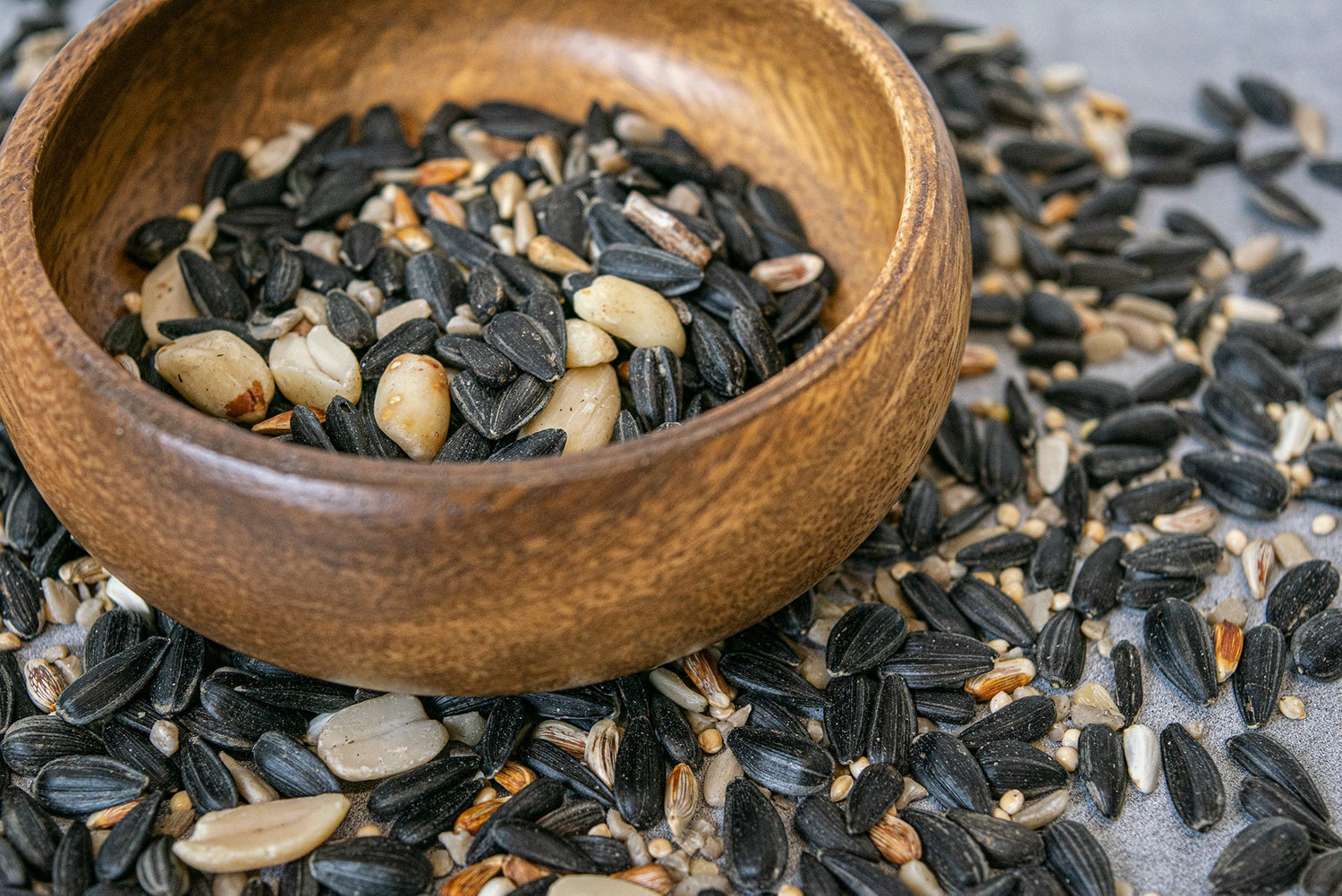 Sourced with care
All our birdseed blends are thoughtfully curated, hand-mixed in small batches, and made-to-order. Each ingredient in our birdseed blends is Amish-crafted and delivered fresh to us.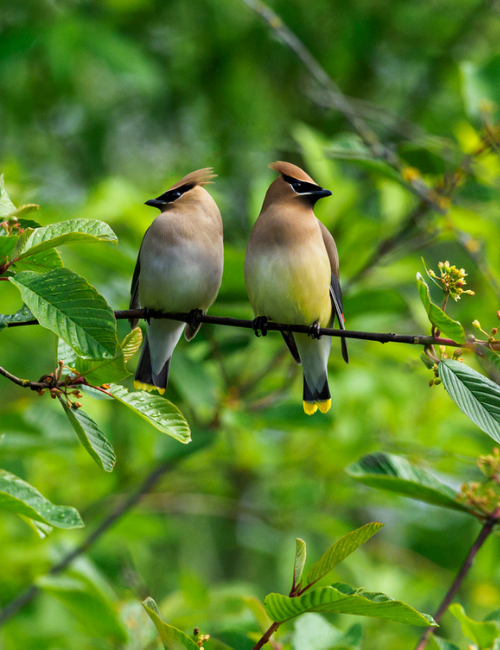 Birds of a feather, say no to plastic
Ok, that might not be how the saying goes. The truth is we care about birds, people, and the planet and therefore use only paper product bags, recyclable boxes, and fully compostable transparent pouches.