Regular price
Sale price
$69.00 USD
Unit price
per
Sale
Sold out
Elevate your birdwatching experience with the "Birdwatcher's Brew & Journal Set." 🎁 This bundle is an ideal gift for fellow bird enthusiasts or a delightful treat for yourself.
Sip your morning coffee from a mug that celebrates the beauty of birds, all while documenting the avian wonders you discover throughout the year. 
Items in this bundle include:

☕ Handmade Stoneware Coffee Mug: Begin your day on a delightful note with a sip of your favorite brew from our charming ceramic coffee mug. Adorned with a delightful bird-themed design, this mug seamlessly blends functionality with aesthetic appeal, enhancing the pleasure of your coffee break. Made in the USA. 
🐦 1 lb Bag of Certified Bird-Friendly Coffee: Savor the distinctive flavors of responsibly sourced coffee with our 1 lb bag of Certified Bird-Friendly Coffee (regular ground). Grown in an eco-friendly manner that supports bird habitats, this coffee tantalizes your taste buds and aligns perfectly with your passion for the avian world. 
📖 Birding Journal: Through the Seasons: Immerse yourself in the world of avian wonders with this meticulously designed journal that offers ample space to record your bird sightings, sketch your favorite avian companions, and jot down intriguing observations. As the seasons change, you can chronicle the captivating migratory patterns and behaviors of the feathered friends you encounter outside your window.
View full details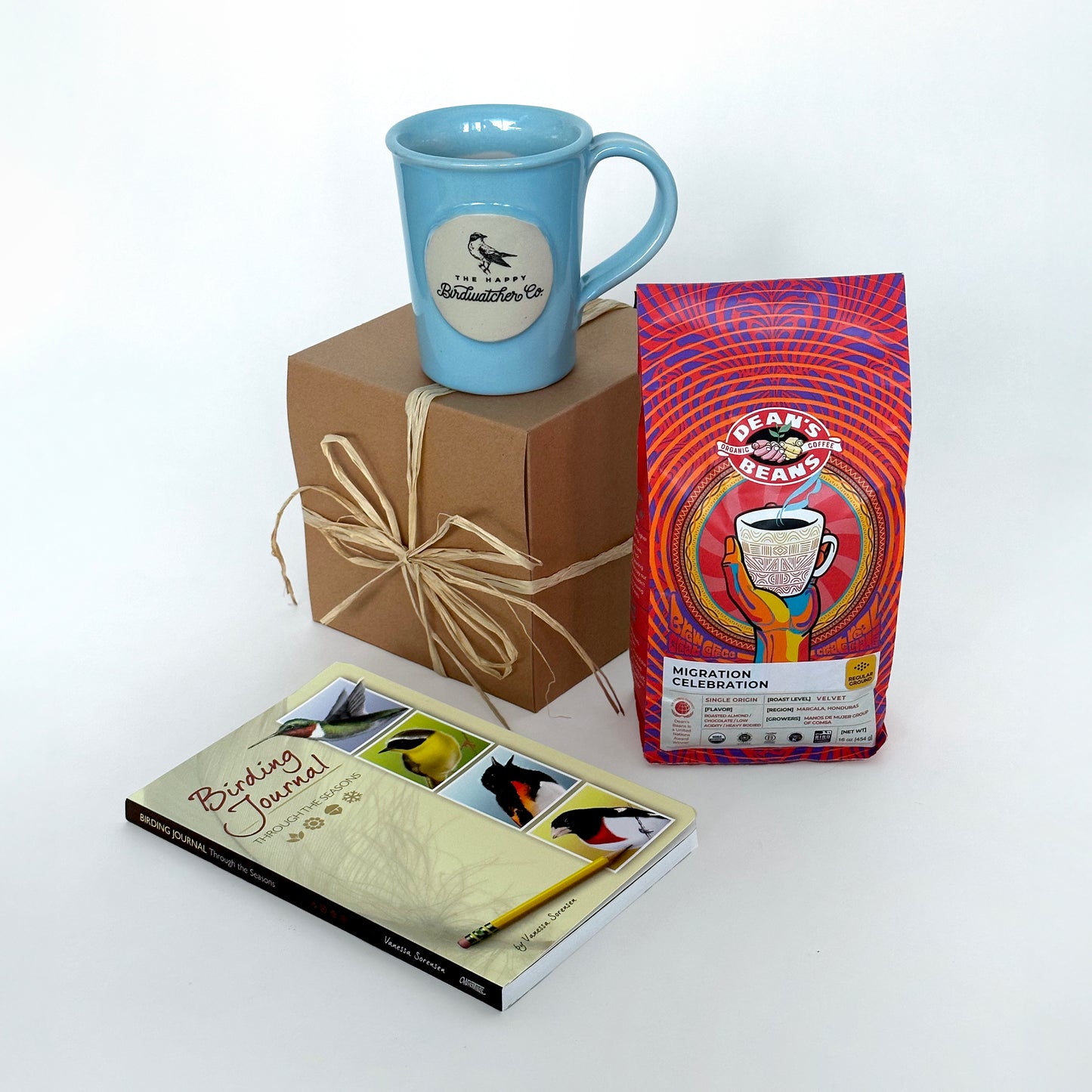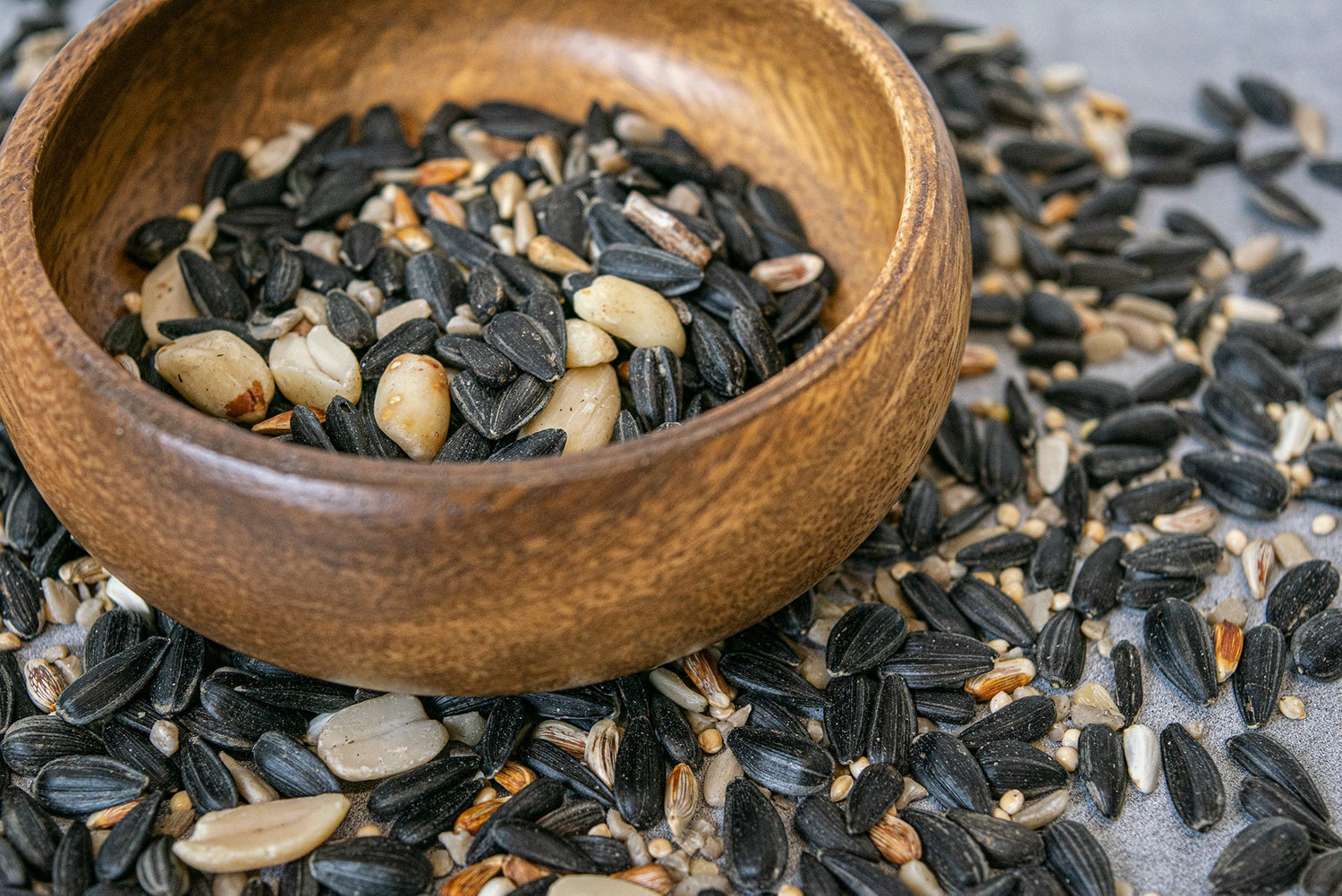 Sourced with care
All our birdseed blends are thoughtfully curated, hand-mixed in small batches, and made-to-order. Each ingredient in our birdseed blends is Amish-crafted and delivered fresh to us.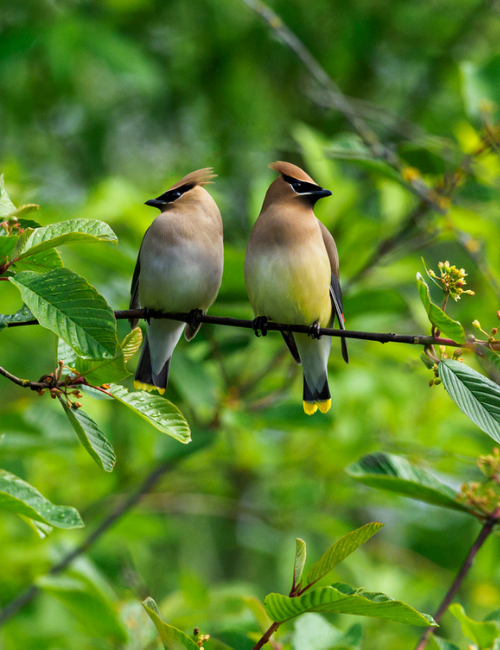 Birds of a feather, say no to plastic
Ok, that might not be how the saying goes. The truth is we care about birds, people, and the planet and therefore use only paper product bags, recyclable boxes, and fully compostable transparent pouches.