Regular price
Sale price
$85.00 USD
Unit price
per
Sale
Sold out
Transform your yard into a haven for a wide variety of birds with the HappySeed Triple Treat Pail. This eco-friendly storage solution, coupled with our premium bird food blends, ensures a delightful and sustainable outdoor experience. Featuring three of our most popular blends, it's your all-in-one choice for creating a bird-friendly haven right in your own space. 
This set includes the following items:
Eco-friendly Galvanized Metal Pail keeps your birdseed fresh and critter-proof. It comes with a carrying handle for easy use. The perfect companion item for Happy Birdwatcher products, which are always in plastic-free packaging. This five-gallon pail is 12 inches tall and 13 inches in diameter.
Hot Pepper Everyday Wild Bird Food (5 lb): Keep squirrels away with this no-waste blend of Hulled Sunflower Chips, Safflower, and suet nuggets, all coated with Cayenne pepper. Songbirds like Cardinals and Chickadees really like this blend! 
Finch Favorite Specialty Wild Bird Food (5 lb): Specifically crafted for finches, this blend includes Fine Sunflower Chips and Nyjer Seed, perfect for tube feeders. House Finches, Purple Finches, American Goldfinches, Lesser Goldfinches, Pine Siskins, and others love this blend!
Seeds, Nuts, and Fruit Specialty Wild Bird Food (5 lb): A gourmet mix featuring Peanuts, Sunflower Chips, Pumpkin Seeds, and irresistible dried fruit, appealing to various bird species. Cardinals, Finches, Nuthatches, Chickadees, Jays, and Titmice are partial to this blend!

Personalized Bird Facts Letter: As an extra touch, we include a personalized letter filled with intriguing facts about the birds you can expect to visit your feeder this month. 

View full details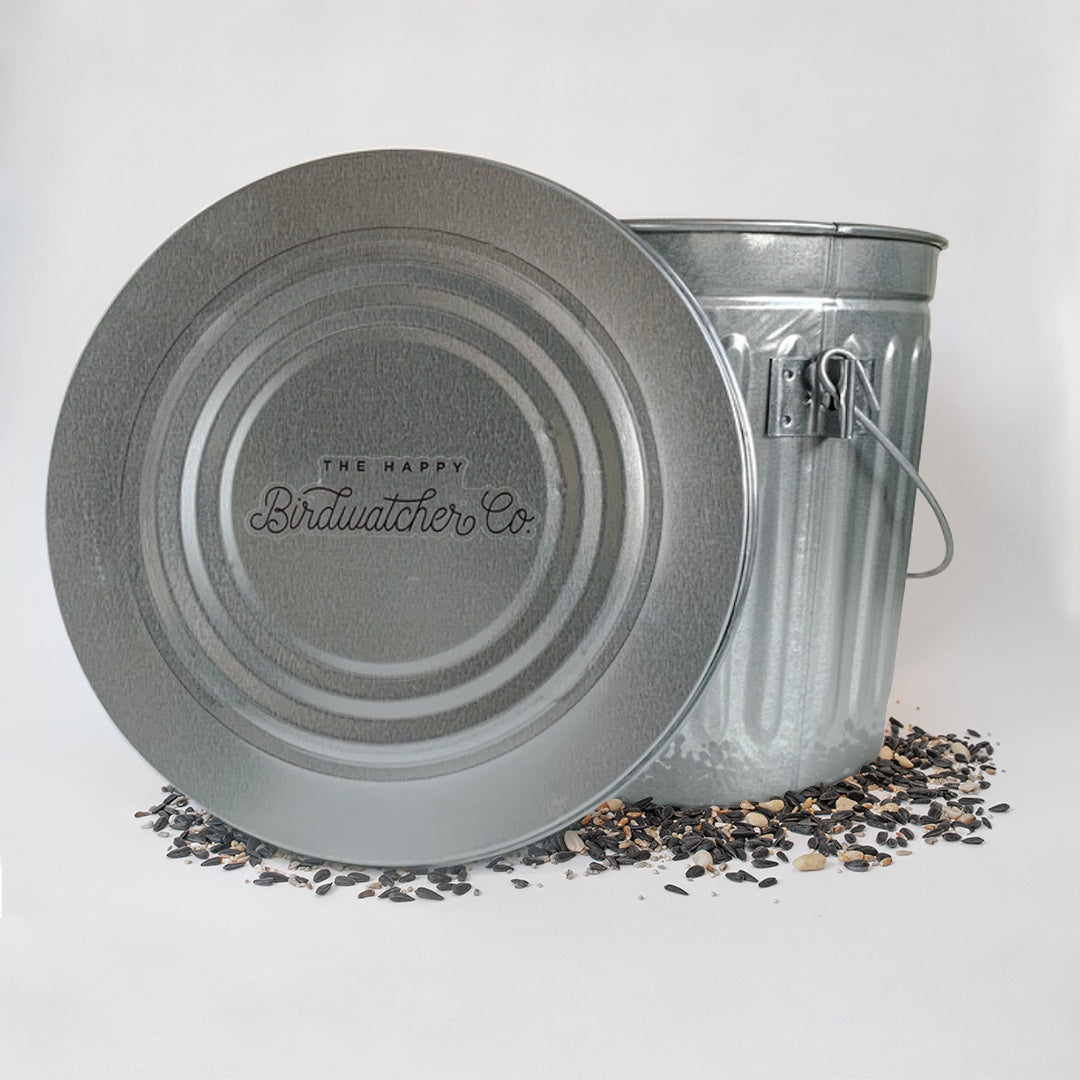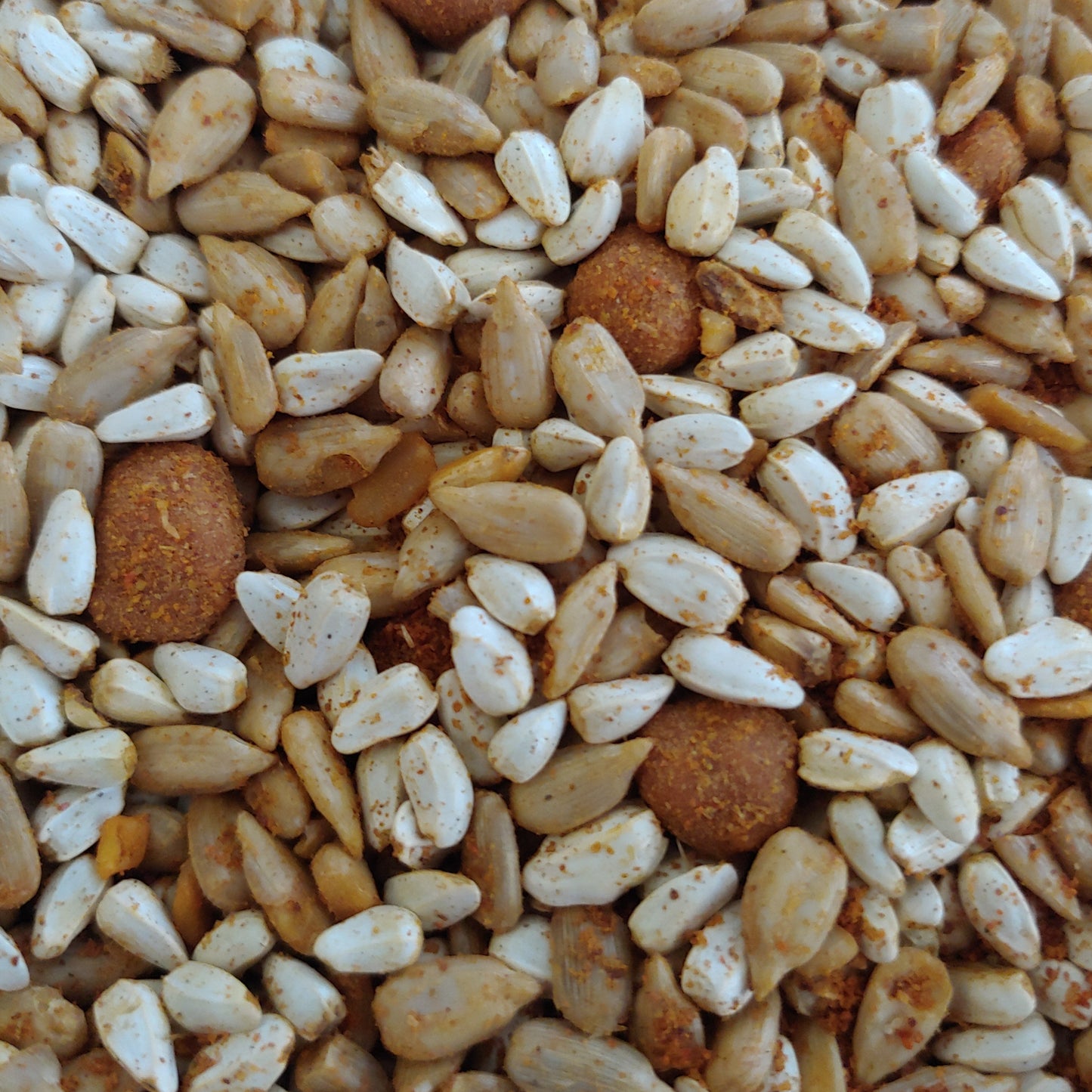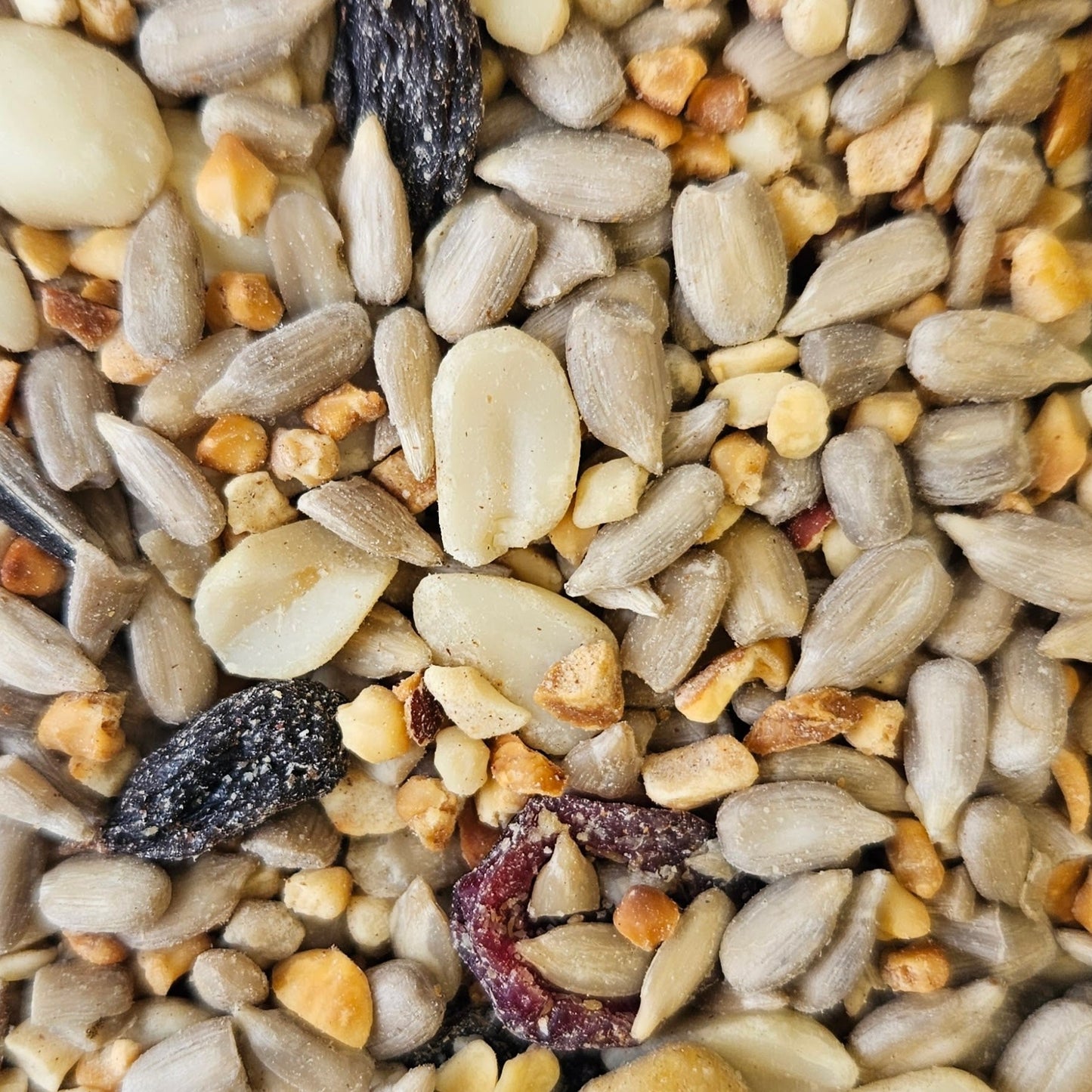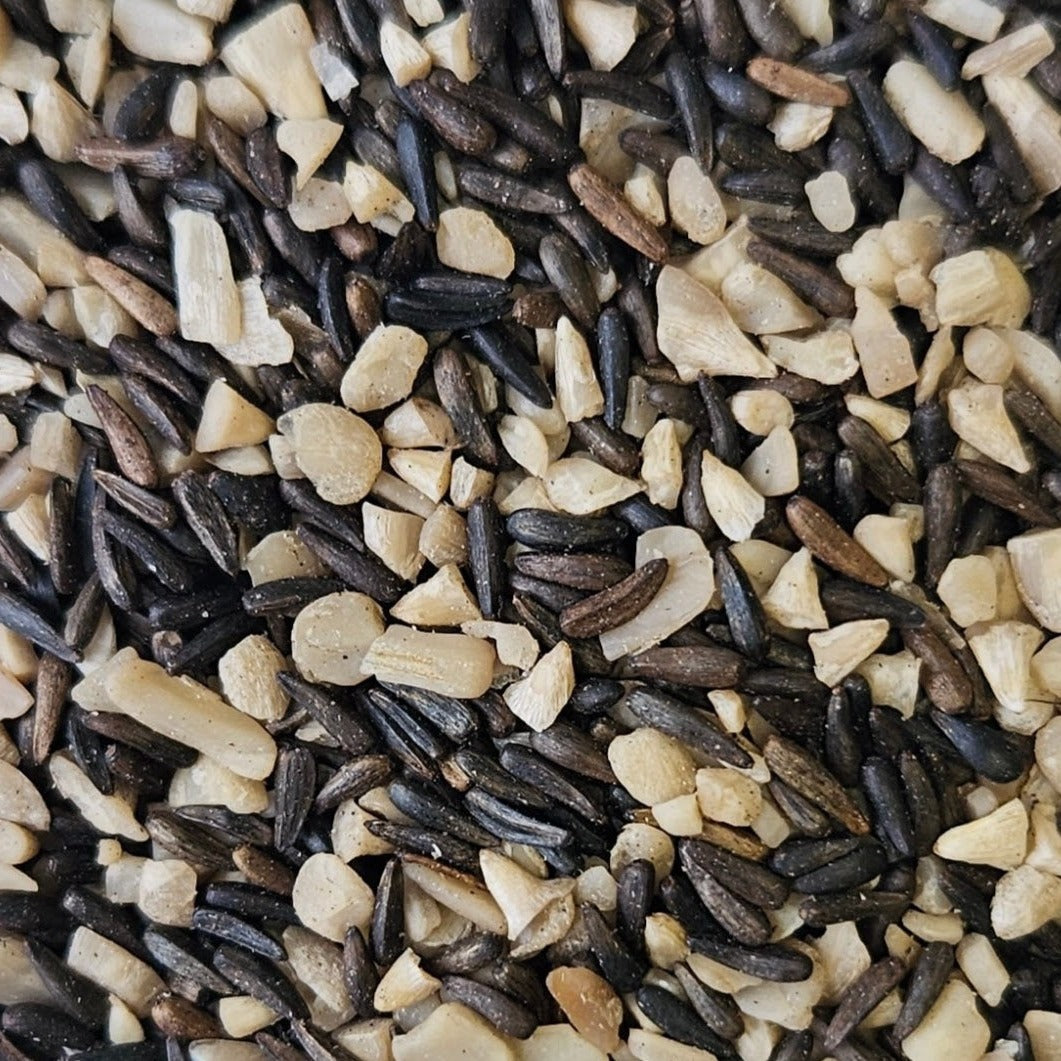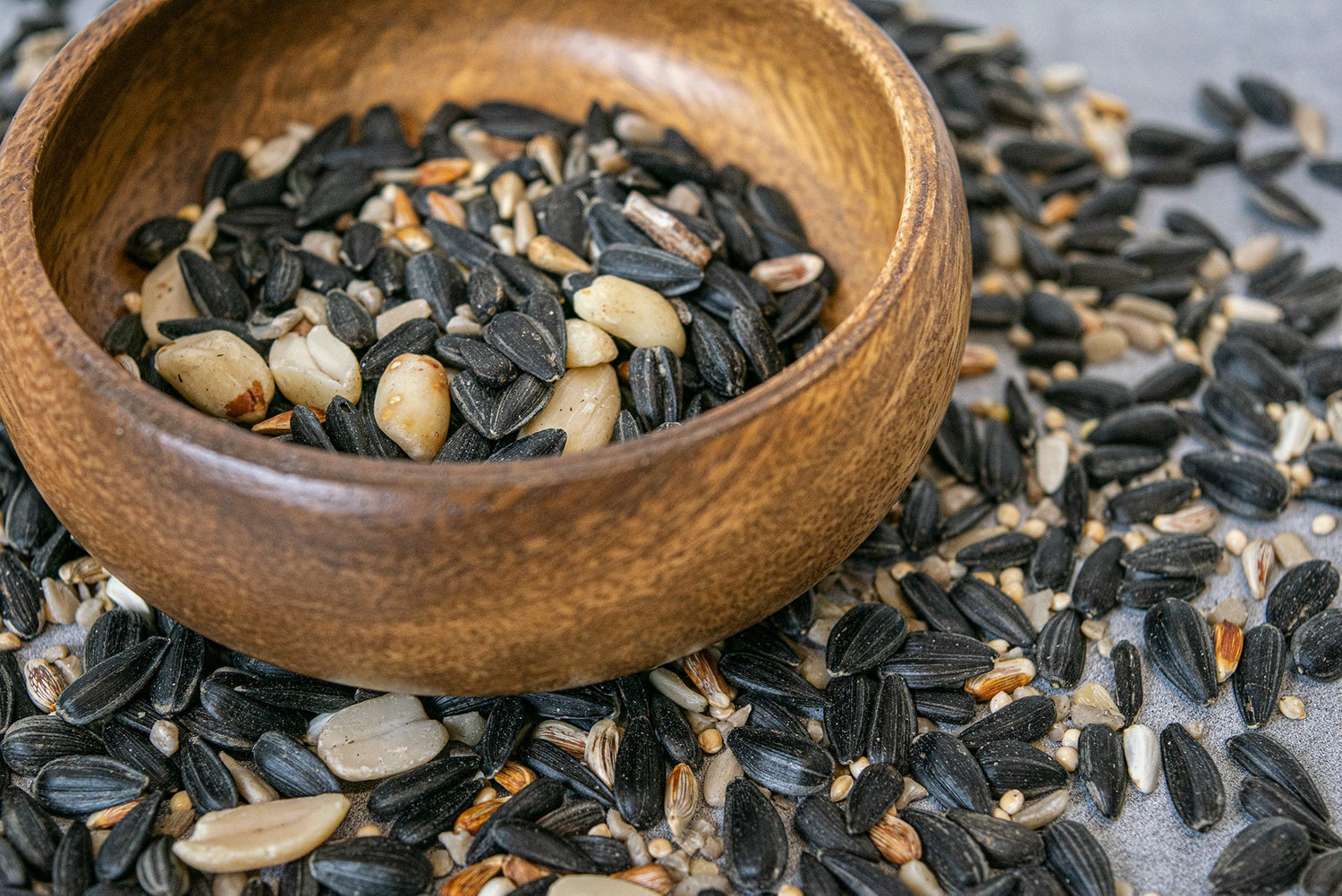 Sourced with care
All our birdseed blends are thoughtfully curated, hand-mixed in small batches, and made-to-order. Each ingredient in our birdseed blends is Amish-crafted and delivered fresh to us.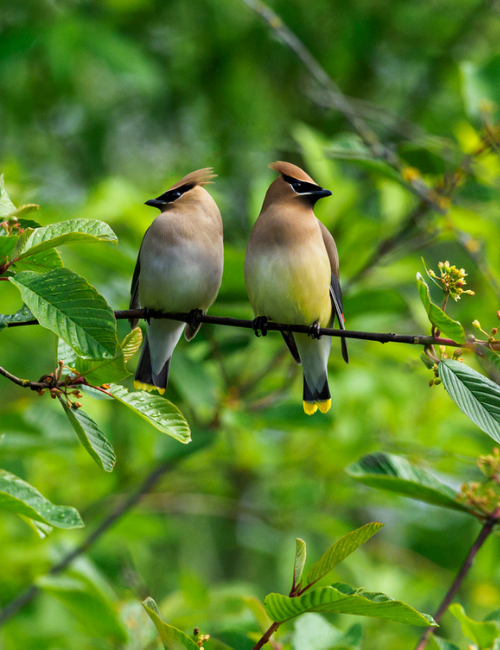 Birds of a feather, say no to plastic
Ok, that might not be how the saying goes. The truth is we care about birds, people, and the planet and therefore use only paper product bags, recyclable boxes, and fully compostable transparent pouches.